Peraso's 60Ghz modules provide integrated USB 3.0-to-RF solutions incorporating Peraso's 802.11ad baseband, 60GHz phased array RFICs and on-board antennas.

Supporting applications ranging from Consumer Electronics to carrier-class Fixed Wireless Access, Peraso's module options provide low-cost, fast time to market solutions. Evaluation Kits are available for each module and support provided by Peraso's Application Engineering group.
The Peraso PRM2130X 60GHz mmWave Modules
The PRM2130X family of mmWave modules incorporates Peraso's 802.11ad baseband and 60GHz phased array technology along with an integrated mmWave antenna array. This platform provides a USB 3.0 to 60GHz 802.11ad solution for consumer and enterprise applications including: - Wireless video - Wireless AR/VR - Wireless MA USB - General Wireless Networking The fully integrated modules include a USB data and power interface, and can powered by USB. The modules utilize a phased array high-gain antenna supporting multiple diverse antenna arrays enabling optimal performance in any installation orientation.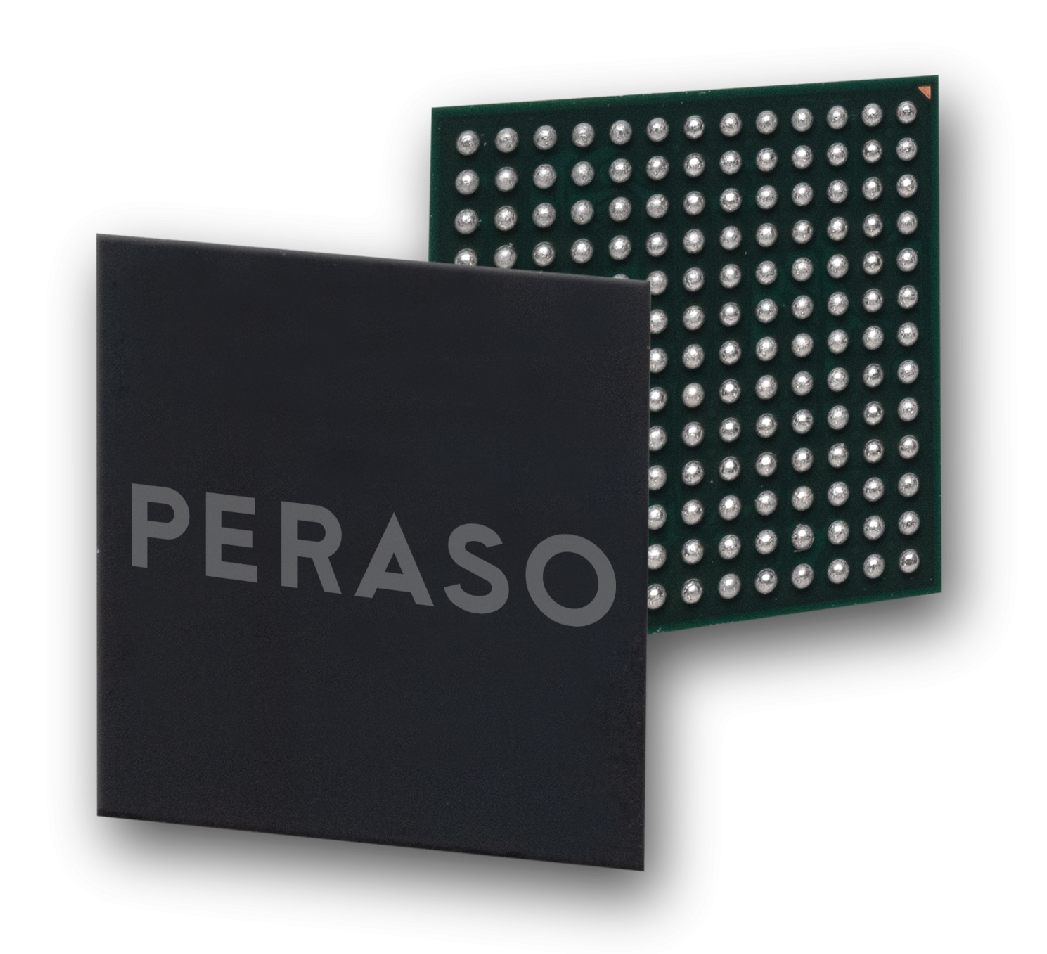 Feature List
57 – 66 GHz operation (802.11ad channels 1 – 4)
Automatic rate adaptation
Automatic beam forming and beam tracking
Integrated power management
802.11ad compliant MAC and PHY
Single carrier MCS0 to MCS12 (up to 4.6 Gbps)
3.0 Gbps maximum data throughput
PRM2136X

16 element (8+8) dual-polarized antenna (PRM2136X)
29 dBm Tx EIRP

Configurable GPIOs supporting LEDs and other controls
AES 128-bit data encryption
Total system DC power
The Peraso PRM2140X – PERSPECTUS mmWave Modules
Peraso's PERSPECTUS modules allow rapid development of low-cost network equipment utilizing over 14 GHz of V-band spectrum to provide multi-gigabit access services. Leveraging Peraso's integrated phased-array antennas and operating in the upper channels of the band, link ranges from 1.5 kilometers up to extended ranges of 30 kilometers can be achieved using a parabolic reflector. Working with service providers, Peraso has developed a system that delivers high-bandwidth, low-latency data for consumers who utilize UHD streaming and real-time, online gaming services. The complete PERSPECTUS system includes enhancements to the 802.11ad protocol to enable efficient network utilization under dynamic and demanding conditions.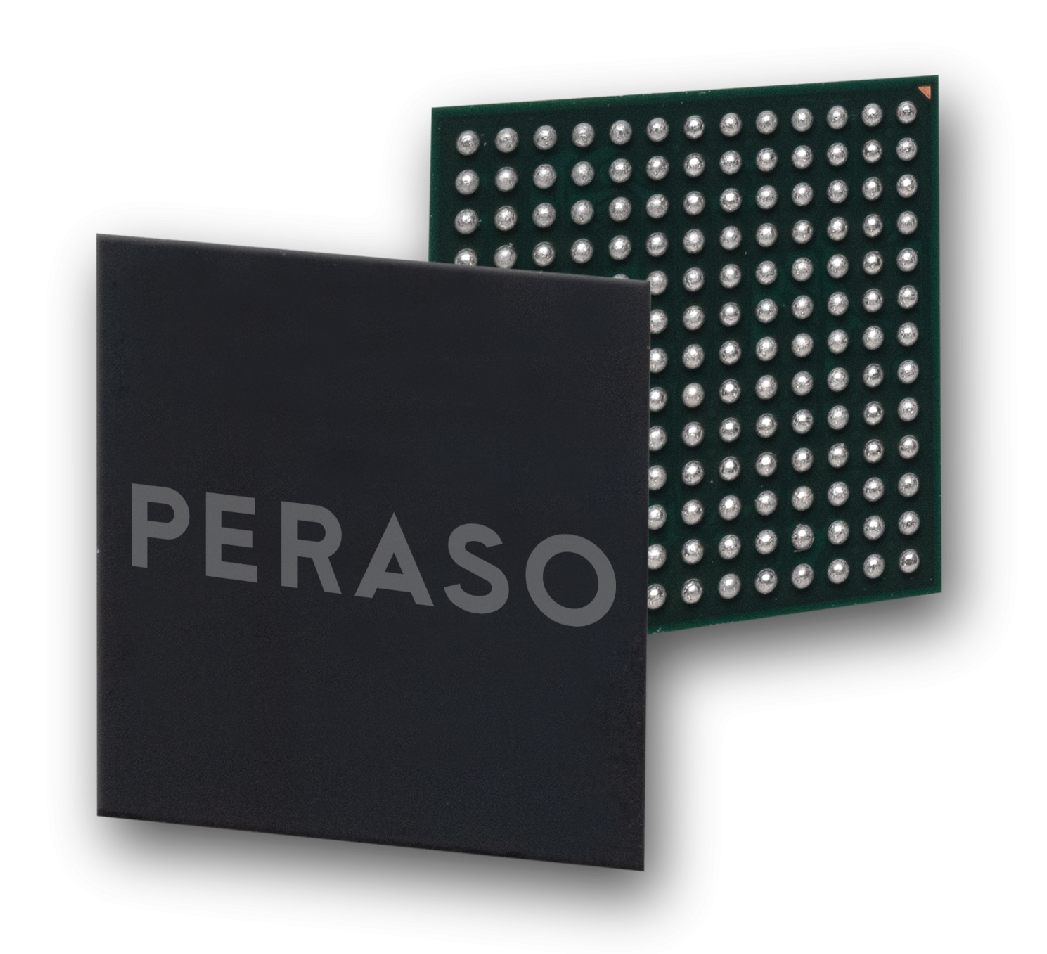 Feature List
A complete family of 60GHz modules suitable for AP and STA devices

Three distinct phased array antenna configurations offering different gain and coverage
Support for dish reflectors
Operation over V-band 57-71 GHz

3.0 Gbps maximum data throughput
AP supports up to 32 clients (up to 2x number supported by competition)
Directional Beam Scan and Connect for establishing long-range PtP and PtMP links

Up to 10× the range in point-to-point links

PERSPECTUS intelligent medium access protocol
Automatic beamforming and continuous beam-tracking
Configurable air-propagation time (supporting links up to 30 km)
1PPS synchronization support
Bridge/relay mode enables extended networks and improved coverage
Enhanced network management statistics, telemetry, and diagnostic messaging