Four Ways WiGig Will Change the Wireless Experience in 2018
Posted on December 11, 2017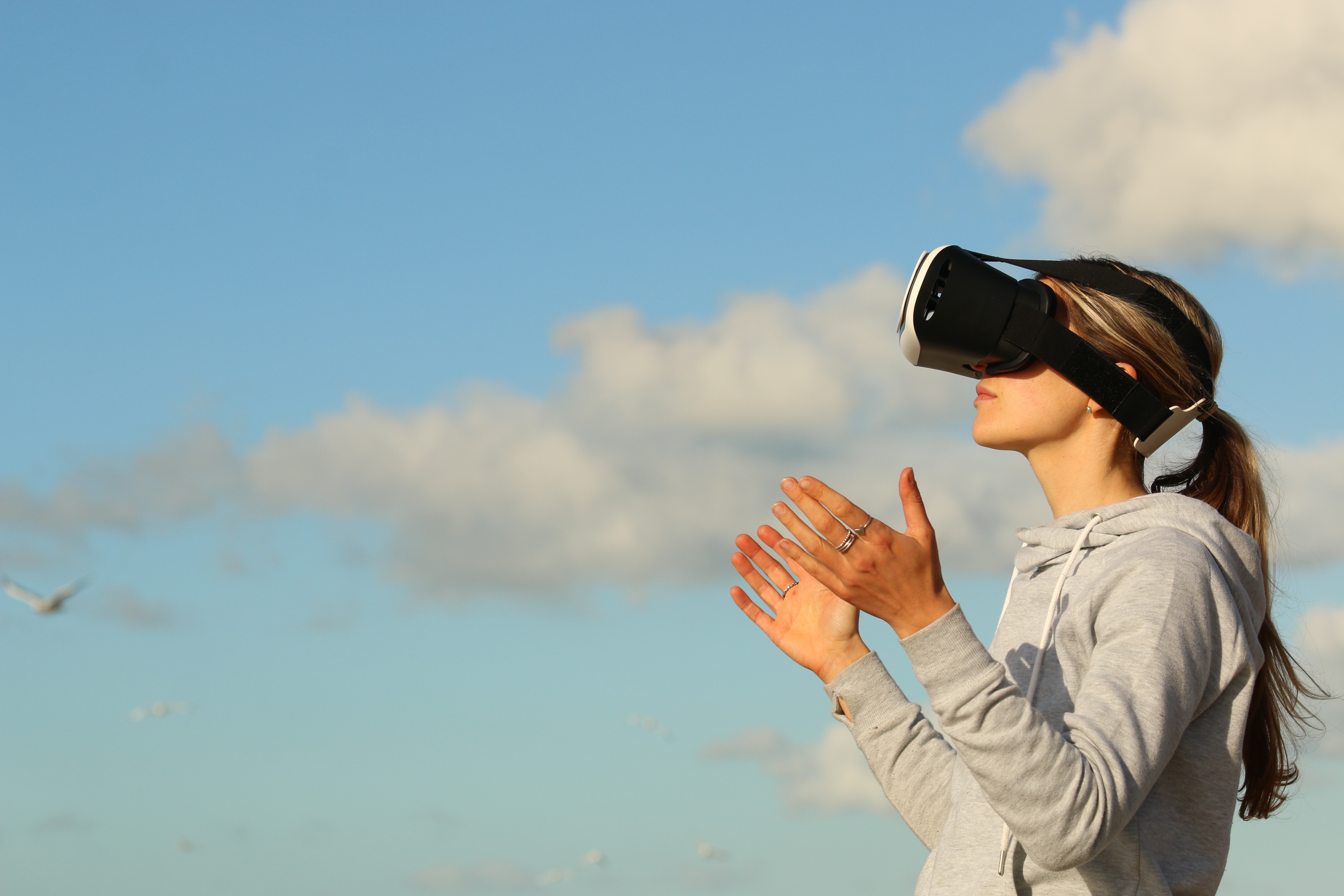 By Ron Glibbery, President and CEO, Peraso Technologies Inc.
The market potential for WiGig has always been clear – bringing multi-gigabit performance, near-zero latency and low interference not possible with traditional Wi-Fi to short-range in-room and outdoor applications like VR/AR, smartphone-to-HDTV streaming, mobile cloud sync, super-fast public hotspots and 5G fixed wireless broadband.
Over the last 18 months, we've seen the WiGig market start to take shape, with wireless network infrastructure vendors like IgniteNet using it for high-speed mobile backhaul and ASUS launching the world's first WiGig smartphone. And the momentum is set to continue – ABI Research predicts more than one billion WiGig chipsets will ship in 2021.
So, what's in store for 2018? With applications like VR on the verge of taking off and the first 5G deployments set for next year, consumer expectations for unlimited network capacity and instant communications will intensify, and WiGig will not only play a key role in delivering these experiences but in shaping markets through hardware transformations, as well as faster time-to-market for gigabit services and reduced costs and complexity for ISPs. Here are four applications primed to take advantage of WiGig in 2018 across the wireless ecosystem – from consumer electronics and smartphones to networking.
1. Virtual Reality
2018 is the year we'll finally see broad support for VR across both gaming and PC platforms, fueled in large part by Microsoft's announcement around native VR in the Windows 10 MR reference platform - marking the genesis of a common PC platform ecosystem for content providers, equipment manufacturers and silicon vendors.
But in order for VR/AR to become a realistic item on every holiday wish list, it will need to make the jump to wireless and include more user-friendly headsets – and WiGig will be instrumental to both in the coming year. While the first generation of VR relied on a cable to ensure reliable, low latency connectivity, this tether presents a major barrier to the true proliferation of VR, getting tangled in users' legs and detracting from the immersive experience – and there can even be liability issues with third-party gaming vendors. Like nearly every other example of wireless technology usurping wired – from earbuds and keyboards to remote controls and phones – wireless VR is inevitable, and we're already seeing early moves to cut the VR cord with TPCAST taking pre-orders for its Oculus Rift wireless adaptor. But traditional, congested Wi-Fi networks will quickly be squeezed by VR's intensive bandwidth and low latency requirements. Enter WiGig, which can easily support the sustained data rate of 2Gb/s needed for current levels of VR video transfer, as well as latency of less than 5ms. Hence, the nearly universal consensus that WiGig will become the default technology for wireless VR, with ABI Research forecasting that nearly 84 percent of tethered VR devices will rely on WiGig by 2022 – and we'll see this beginning to play out in the coming year.
We'll also start to see the highly specialized circuitry of certain WiGig technologies help to shift VR's current bulky headsets and wireless adaptors to dramatically smaller and lighter form factors, with lower price points and power requirements.
2. Multi-Gigabit Fixed Wireless Access
Driven by demand for high-bandwidth, low-latency applications like 4k video streaming and other HD content, online gaming and VR, and cloud computing to name a few, ISPs across North America and the world are quickly migrating toward multi-gigabit, residential internet access – primarily using fiber to the home where economically feasible or extracting more bandwidth from existing networks using DOCSIS 3.1. But the real opportunity is with wireless.
Operating in the unlicensed 60 GHz frequency band that's available in virtually all jurisdictions worldwide, WiGig will become increasingly important in this space, providing a high-bandwidth channel for multi-gigabit fixed wireless access with major advantages over laying fiber, including significant cost savings and eliminating the inconvenience and disruption caused to homeowners. Internet giants like Google and Facebook have seized on the benefits of 60 GHz to enter the wireless service provider market, and wireless infrastructure company IgniteNet recently used it to achieve record capacity of 2.5Gb/s for a point-to-point connection over a 1.5-mile link. And as 5G fixed wireless begins to take hold in 2018, the ability to bring new revenue-generating, multi-gigabit services to market quickly and cost-effectively using WiGig as an alternative to fiber will become even more attractive.
3. Wireless Networking
Wi-Fi has revolutionized wireless networking, helping to define the mobile era for both consumers and enterprises and becoming almost an expectation in developed markets in terms of availability at home, work, businesses and public places, but Wi-Fi is also becoming a victim of its own success. Wi-Fi frequency bands are getting saturated, and performance is suffering – not a good sign for the next generation of bandwidth-intensive applications like 5G and 4K video.
With 14 GHz of new spectrum in the 57 GHz to 71 GHz frequency bands – often referred to as 60 GHz – WiGig provides users with multi-gigabit, interference free links, which will drive strong momentum in the networking market in 2018. The Wi-Fi Alliance will provide an important boost to this trend with its WiGig networking compliance program, set to launch in the first half of the year, to ensure that networking equipment from silicon vendors works together.
Service providers will also further embrace mesh architectures, in which multiple access points are utilized in a mesh configuration to provide full residential wireless coverage. In 2018, this will lead to the emergence of individual access points per room in the home, an ideal application for WiGig, which is optimized for short-distance, multi-gigabit links within a room and frequencies that can be reused throughout the residence. WiGig will also work hand-in-hand with Wi-Fi using Fast Session Transfer (FTS) to seamlessly switch between the two standards based on connectivity demands. For example, a standard Wi-Fi connection will immediately switch to WiGig to stream an HD movie from a smartphone to an HDTV.
4. Smartphones
In late 2017, global electronics company ASUS ushered in the world's first WiGig-enabled smartphone, another important step in building the WiGig device ecosystem in 2018 and beyond.
We'll begin to see WiGig increase the utility of smartphones, opening up a whole new universe of device-to-device communications and providing the multi-gigabit speeds that are critical for applications like 4K video streaming and gaming, wireless VR, rapid content backup and sideloading, gigabit Wi-Fi hotspots and high-speed networking. The rise of WiGig smartphones will also require significantly less battery power to run these applications than a standard Wi-Fi connection, and because WiGig operates in the more remote frequency bands, it will deliver higher levels of privacy and security as well.