Wireless VR and WiGig: Ready for Takeoff
Posted on November 14, 2017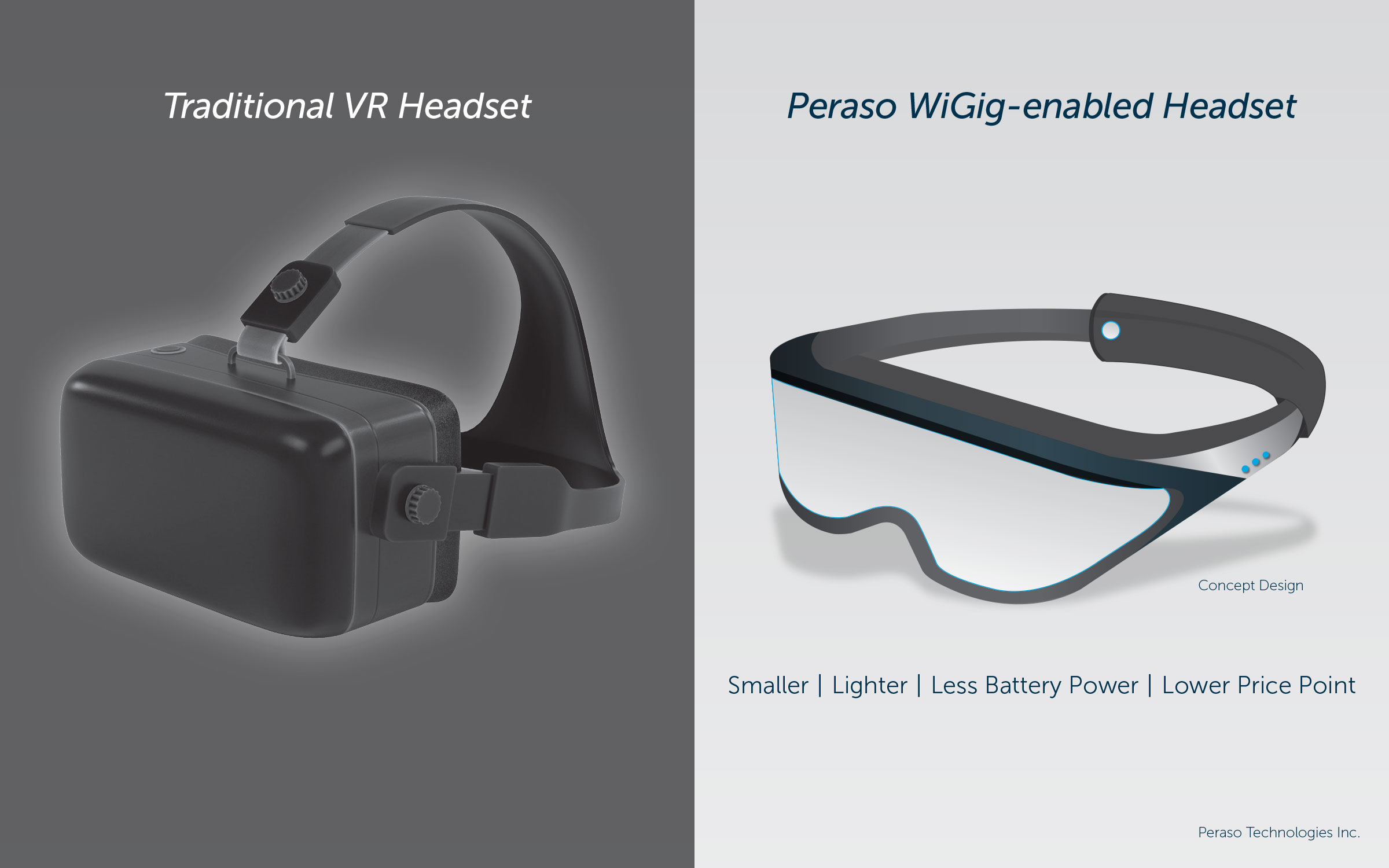 Interest in virtual reality continues to grow, and Microsoft's recent mixed reality vision announcement is a key milestone, bringing its investment heft, a common app development platform and a built-in ecosystem – with the majority of the major PC makers, including Acer, Asus, Dell, HP, Lenovo and Samsung all creating VR head-mounted displays.
While this broad ecosystem is a good start, many market dynamics still need to be addressed to drive mainstream interest in VR: building a robust universe of compelling content, creating HMDs that are more universally appealing and affordable – and of course, making the shift to wireless.
The cord is a major impediment to the mass proliferation of VR, detracting from the immersive experience, limiting freedom of movement and reminding the user that the external world still exists.
We're seeing early commercial moves to cut the cord, with TPCAST taking pre-orders for its Oculus Rift wireless adaptor, but in actuality, the entire VR ecosystem is already grappling with the process of converting to wireless. And with VR requiring at least 2Gb/s, there is no question that traditional, congested WiFi environments will be quickly overwhelmed.
Introduced several years ago, WiGig is gaining attention as the natural answer to wireless VR, with ABI Research forecasting that nearly 84 percent of tethered VR devices will rely on WiGig by 2022. WiGig enables multi-gigabit speeds that are 5x faster than standard WiFi, near-zero latency and low interference, delivering on the promise of a truly free and immersive VR experience.
As the only pure-play WiGig chipset provider, Peraso is actively engaged with VR firms around the world in the transition to wireless – from leading headset manufacturers to consumer electronics and gaming companies.
And our patented V125 Reference Design for Wireless VR and AR, recently named a CES 2018 Innovation Award Honoree, is allowing us to bring unique advantages to VR HMDs, including a smaller and lighter form factor, longer battery life, lower price points and more comfort – all of which will be critical to driving widescale VR adoption (see graphic above for conceptual comparison of traditional headsets and those powered by Peraso WiGig technology.)
At Peraso, we see VR as just the beginning – a beachhead for many other WiGig-enabled consumer electronics and in-home applications to come.