About Peraso Technologies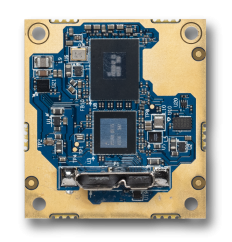 Peraso is a global leader in the development of 5G mmWave silicon devices, developing mmWave technology since its inception in 2008. We have developed a broad range of core competencies in the field of 5G mmWave semiconductors, including:
• mmWave RF circuits
• mmWave signal processing algorithms
• beam forming and beam steering algorithms
• real time calibration and system monitoring
• low cost, high performance antenna technology
• high volume production test capability
Importantly, Peraso has been shipping mmWave semiconductor products for several years, setting us apart from the competition. mmWave circuits are notoriously sensitive to slight variations in the semiconductor manufacturing process, and Peraso has resolved the issues required to ship these products in high volume.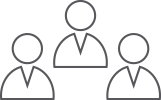 About the Team
Peraso has assembled a remarkable mix of skills from both a commercial and a technical perspective. On the technical front, Peraso has a deep array of technical specialities, including mmWave RF circuits, phased array antenna systems, advanced packaging, high speed analog mixed-signal and advanced wireless MAC/PHY design. On the commercial front, members of Peraso have proven success in such diverse technical markets as digital video, low-power wireless gigabit Ethernet and powerline communications. mmWave technology has the means to transform the way the wireless market works and Peraso has the team to make it happen.
Career Opportunities

About WiGig Technology
mmWave spectrum has been available for several years, but only recently is it possible to implement complete systems in low-cost silicon technologies. mmWave technology is a major component of 5G networks and is actual the technology that provides the '10X performance improvement' and '10X latency reduction' in the 3GPP 5G specifications. Additionally, the IEEE has embraced mmWave technology in its 802.11ad/ay specifications. With data rates reaching 30 Gb/s and latencies under 5ms, the technology is ideal for applications such as wireless VR/AR, high-speed fixed wireless access and mission-critical secure networking.
Consumer Electronic Applications
Wireless Broadband Applications