PERASO'S MMWAVE MODULES PROVIDE COMPLETE SOLUTIONS FOR HIGH-SPEED WIRELESS APPLICATIONS
Peraso's 60GHz modules provide integrated USB 3.0-to-RF solutions incorporating Peraso's 802.11ad baseband, 60GHz phased array RFICs and on-board antennas.
Supporting applications ranging from Consumer Electronics to carrier-class Fixed Wireless Access, Peraso's module options provide low-cost, fast time to market solutions. Evaluation Kits are available for each module and support provided by Peraso's Application Engineering group.
Peraso's Module solutions focus on eliminating the time and cost of designing a module that must be manufactured in high volume and is of high quality and reliability. Modules allow system companies to focus on their competitive advantage with the confidence of using a proven RF module. The Result: Short Time to Revenue.
BENEFITS OF CHOOSING PERASO MODULES
Matched set of components from one supplier (RFIC, Baseband IC, Integrated Antenna)
Single supplier, single point of support
Eliminates high frequency board design challenges
Proven manufacturability for quality, reliability and volume
Operating test coverage
Pre-scanned for compliance with FCC regulations
Allow customers to focus on the application not the RF connectivity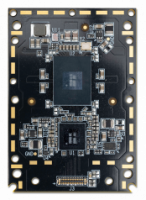 Perspectus Series
The Perspectus series of modules utilize Peraso's high power X720 chipset, with the ability to achieve gigabit data rates at ranges exceeding 20km. The modules are supported by Peraso's Perspectus Infrastructure software and firmware packages.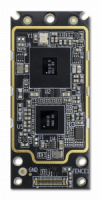 Versatus Series
The Versatus series modules are targeted for enterprise, industrial and consumer applications which demand reliable, low latency, multi-gigabit data rates. The modules are supported by Peraso's Versatus Software and Firmware package.