Jaguar Wave
Foreseeing the future application of 5G technology, Jaguar Wave was established in 2016, and one of the earliest companies to focus on mmWave technology. The products and services offered by Jaguar Wave include mmWave Antenna and RD module design, 60GHz consumer/enterprise product/system design and professional system level manufacturing service (CM/OEM/ODM).
Contact:
James Li, Chief Marketing Officer
James.li@jaguarwave.com
Location(s):
Shenzhen Headquarter
14F., TINNO HQ Building
Tongfa South Rd., Xili, Nanshan District
Shenzhen, PRC
Taipei Office
3F, No.3 Yuandong Road
Banqiao District, New Taipei City, 220
For more information visit jaguar wave.com/en/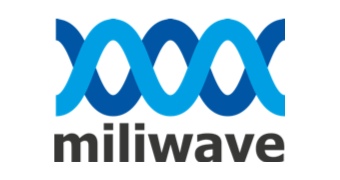 Miliwave
MILIWAVE designs, optimizes, implements and deploys 60 GHz end-to-end wireless solutions. MILIWAVE partners with internet service providers, mobile operators, venue and ecosystem partners to solve complex, real-world problems in: smart factory, mobile edge computing (MEC), XR/AR/VR, Industrial IoT, High-Speed Campus Network and Smart City.
Contact:
sales@miliwave.co.kr
Location(s):
Suite #423, 105, Gwanggyo-ro, Yeungtong-gu
Suwon-si, Gyeonggi-do
16229 Korea
For more information visit www.miliwave.co.kr