Peraso's X130 and X720 chipsets combine a multi-gigabit 802.11ad MAC/PHY baseband device with RFIC devices optimized for different applications.
The X130 chipset is a flexible solution for consumer electronics and enterprise network applications. The X720 chipset is a high-output power platform designed for outdoor applications such as Fixed Wireless Access.
The Peraso X720 Chipset
The Peraso X720 chipset is designed specifically for Fixed Wireless Access products, operating over the entire 57-71 GHz unlicensed band with unmatched transmit output power. By supporting frequencies from 66-71 GHz (802.11ay channels 5 and 6), the X720 chipset avoids the impact of atmospheric absorption that limits range in the lower part of the band. With 14 GHz of available spectrum, the X720 chipset is able to provide multi-gigabit per second throughput, and avoids the increasing interference problems experienced in the traditional 2.4 and 5 GHz Wi-Fi bands.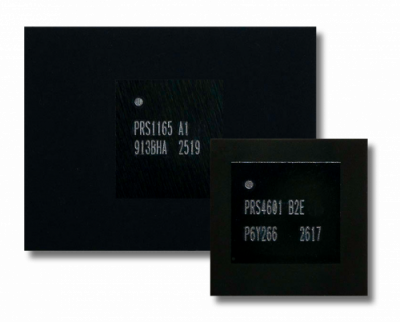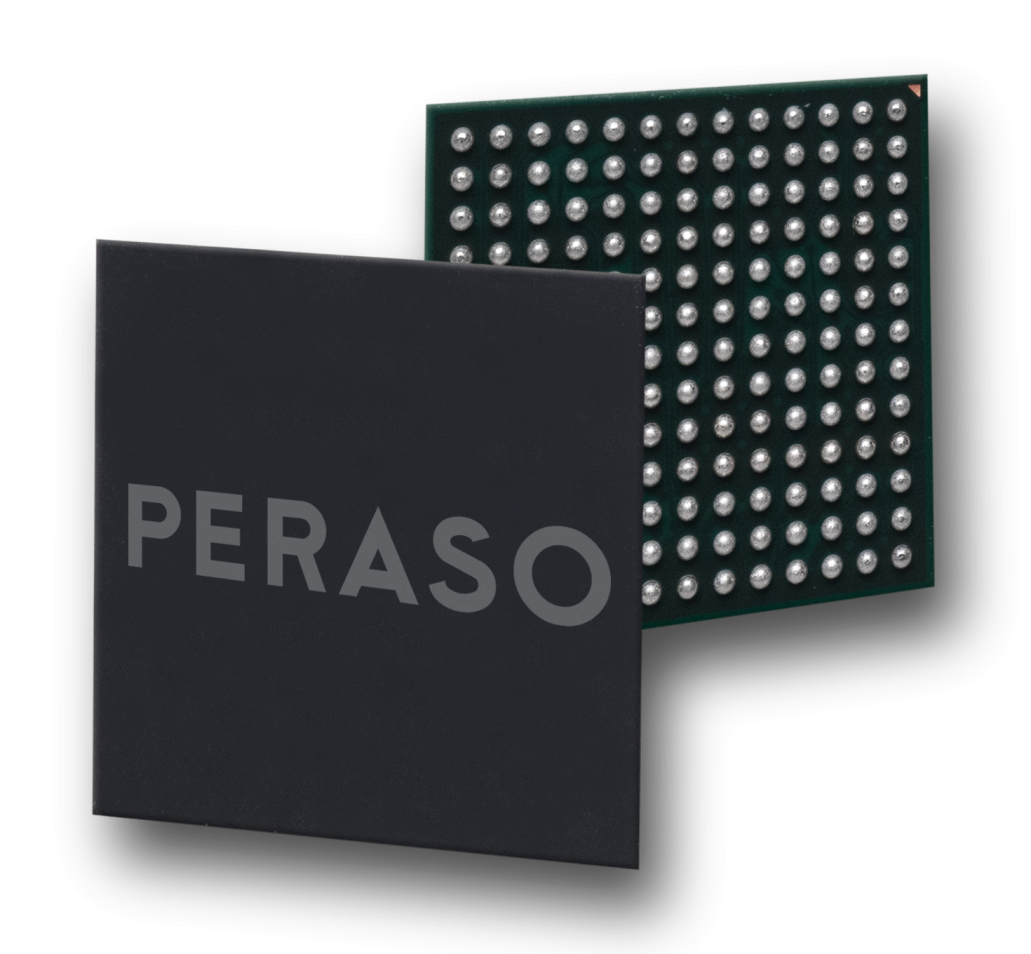 PRS4601 - 802.11ad Baseband IC
802.11ad compliant PHY

Maximum data rate up to 4.62 Gb/s throughput
Single carrier MCS0 to MCS12 (16-QAM)
Variable rate LDPC FEC
Full support for beamforming and beam tracking

USB 2.0/3.0 (5 Gb/s) device controller with integrated PHY
802.11ad compliant MAC

Two integrated RISC CPUs
On-chip memory for all packet buffering, control and management functions
Contention-based and scheduled access with highly programmable scheduler
Full support for A-MSDU, A-MPDU and Reverse Direction
128-bit AES security (GCMP)
Highly configurable peripheral interfaces

32 client support
Support for two connected radios
24 configurable, multi-function, GPIOs
Windows, Linux and Android support
7mm x 7mm BGA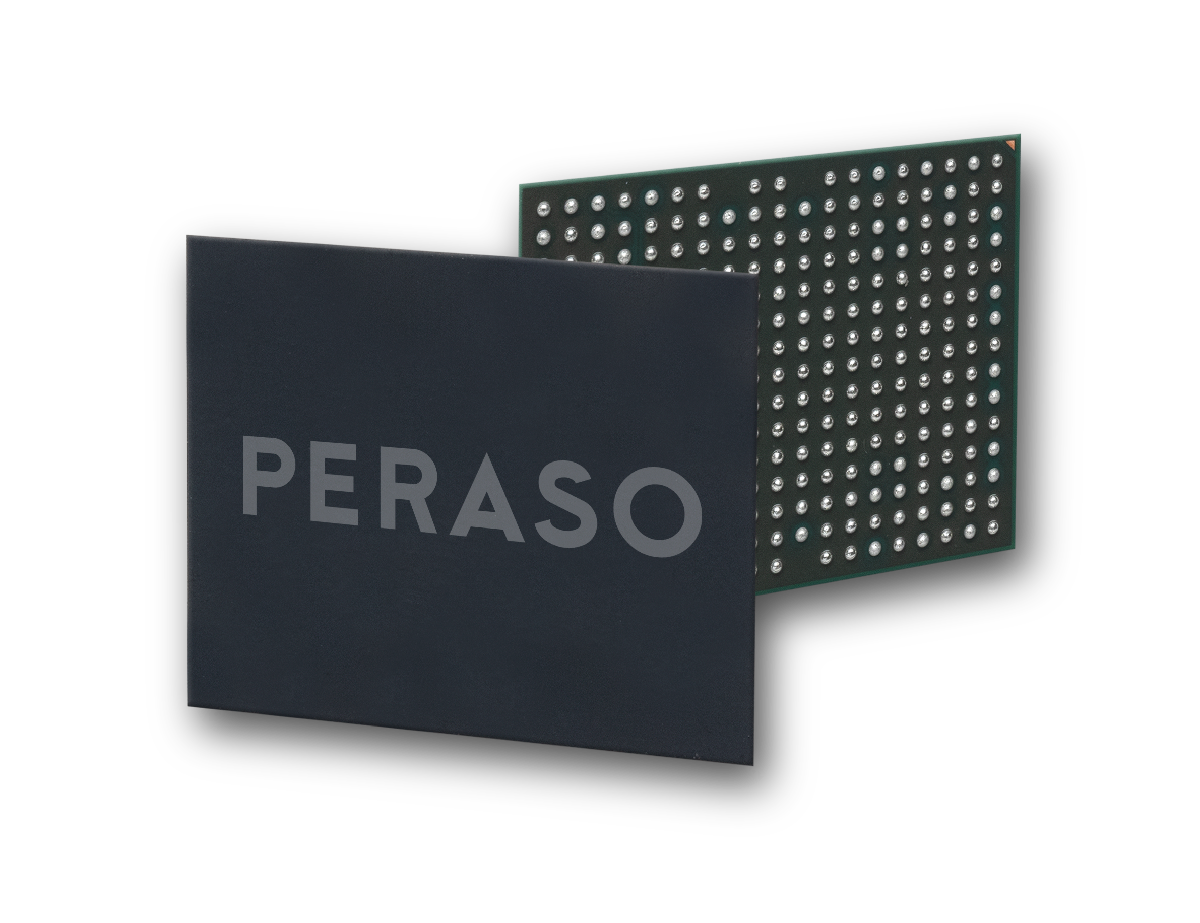 PRS1165 - 60GHz Radio IC
RF chains: 16
Tx / Rx antenna ports: 16
Tx output power up to 24 dBm
Rx noise figure: 7dB
PLL tunes to channels 1 to 6 in half channel steps
Integrated crystal oscillator
Configurable filter for optimal 1/2 and 1/4 channel operation
Supports BPSK, QPSK, 16-QAM single carrier modulation
Baseband I/Q interface
3 / 4-wire SPI and 10 GPIOs for configuration and control
10mm × 13mm BGA
The Peraso X130 Chipset
The X130 chipset employs the PRS1145 and PRS4601 integrated circuits to implement a low cost, low power, high performance SuperSpeed USB 3.0 to 802.11ad 60 Ghz system. The X130 multi-gigabit throughput with the ability to power applications such as wireless AR/VR, wireless displays, wireless docking, and wireless access to the cloud can now be much more effective and efficient using WiGig technology.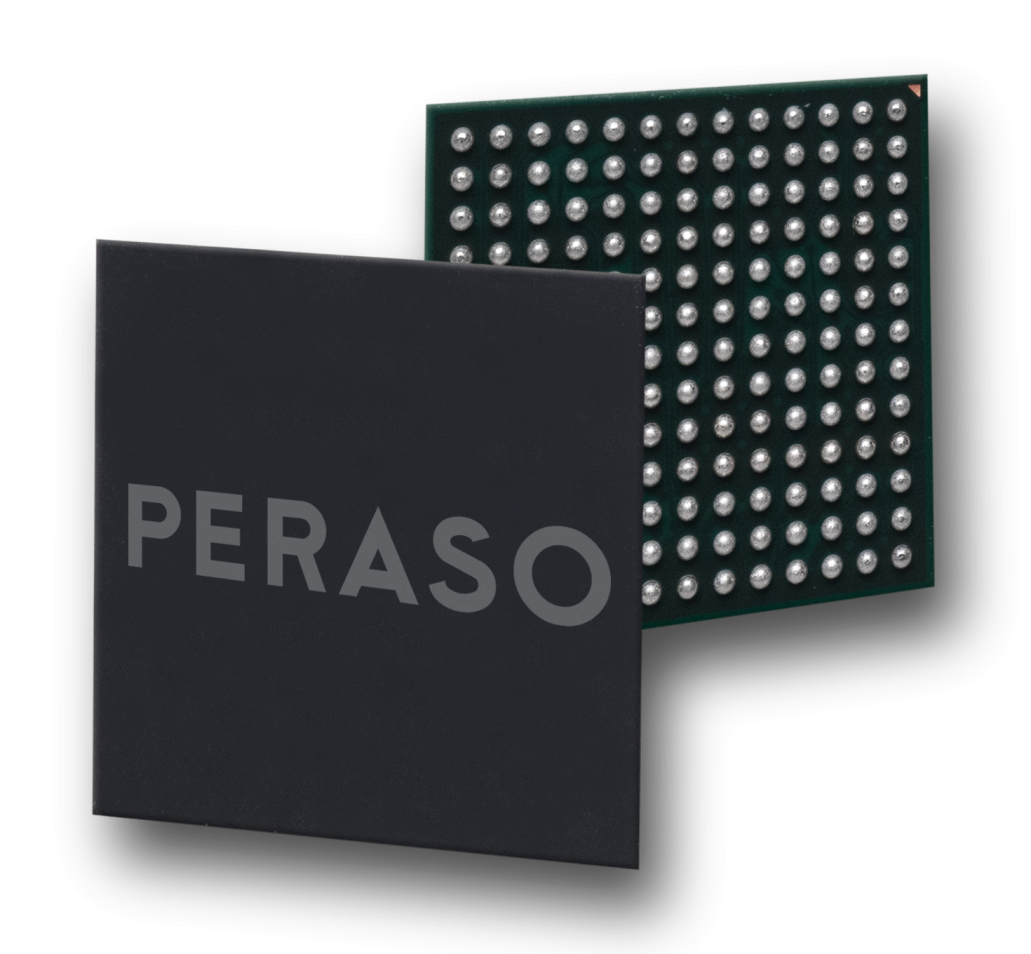 PRS4601 – 802.11ad Baseband IC
802.11ad compliant PHY

Maximum data rate up to 4.62 Gb/s throughput
Single carrier MCS0 to MCS12 (16-QAM)
Variable rate LDPC FEC
Full support for beamforming and beam tracking

USB 2.0/3.0 (5 Gb/s) device controller with integrated PHY
802.11ad compliant MAC

Two integrated RISC CPUs
On-chip memory for all packet buffering, control and management functions
Contention-based and scheduled access with highly programmable scheduler
Full support for A-MSDU, A-MPDU and Reverse Direction
128-bit AES security (GCMP)
Highly configurable peripheral interfaces

32 client support
Support for two connected radios
24 configurable, multi-function, GPIOs
Windows, Linux and Android support
7mm x 7mm BGA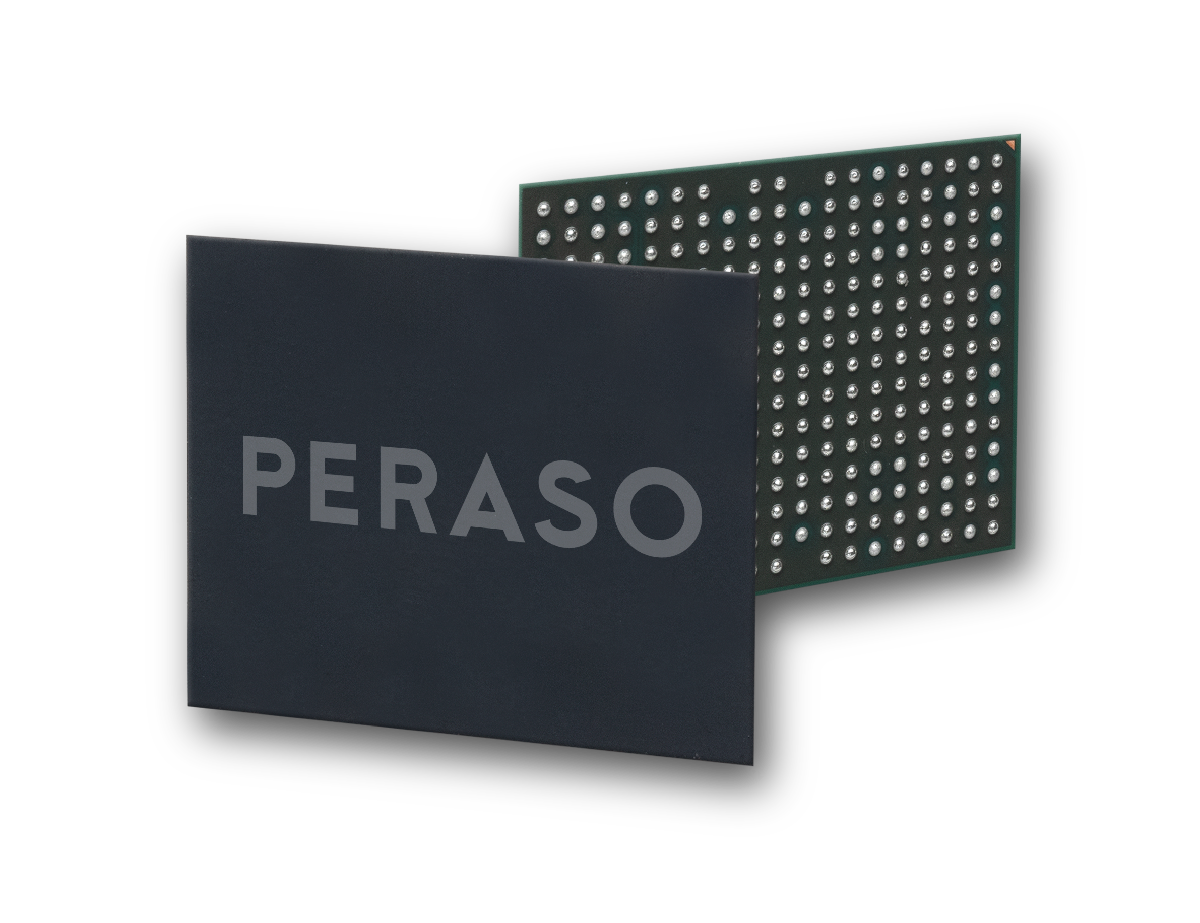 PRS1145 – 60GHz Phased Array RFIC
RF chains: 8
Tx / Rx antenna ports: 16
Tx output power: 15 dBm (QPSK), 13 dBm (16-QAM)
Rx noise figure: 7dB
PLL tunes to channels 1 – 4 of 802.11ad
Integrated crystal oscillator
Supports BPSK, QPSK, π/2-QPSK, 16-QAM single carrier modulation
Baseband I/Q interface
3 / 4-wire SPI and 10 GPIOs for configuration and control
10mm x 10mm BGA